"Where are you going?" Why I really like traveling and all the driving. And every bit of public transport - buses.
November 16, 2014, 2:51 pm by: natalie
Unknown
GPS location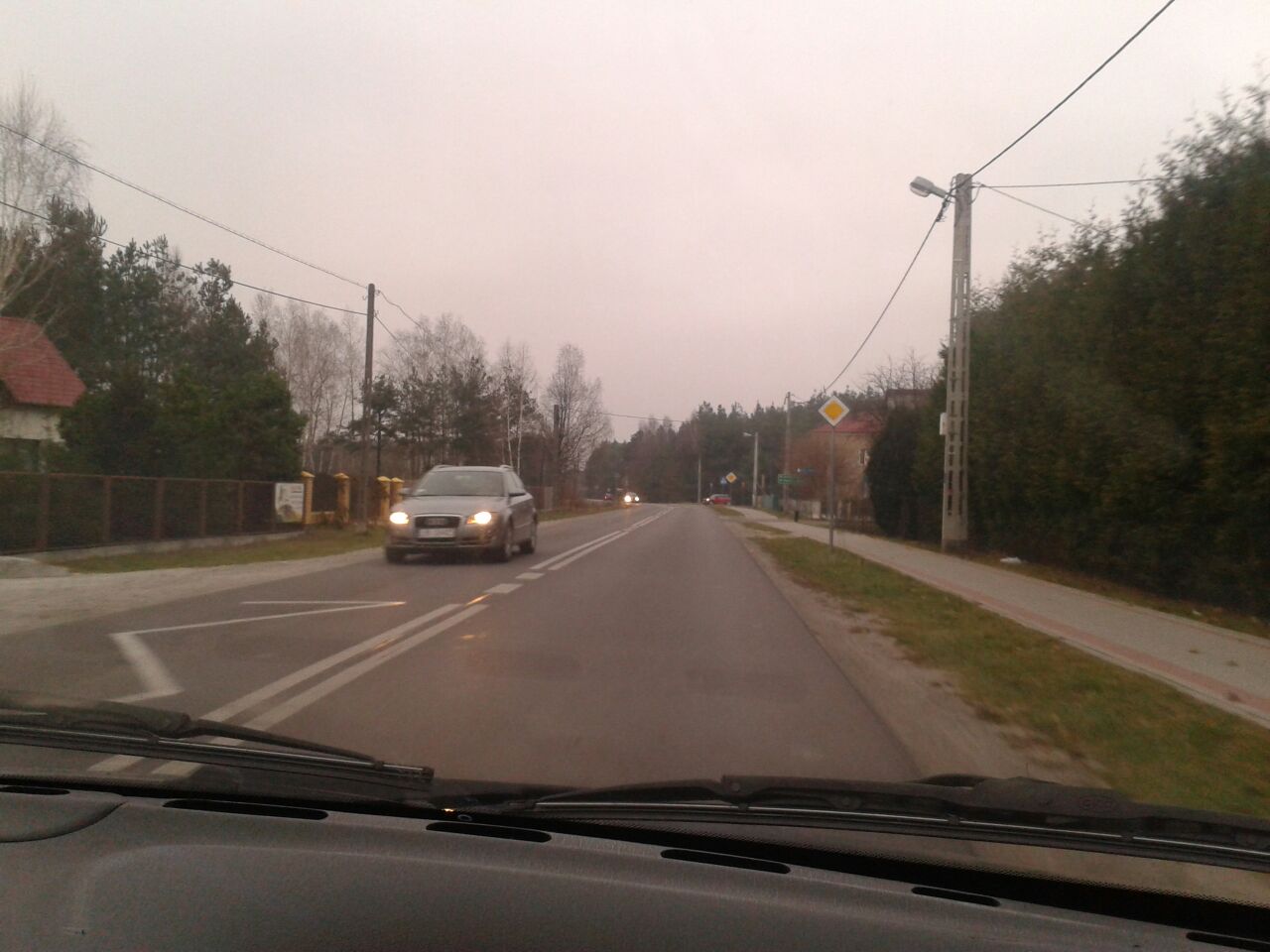 I love to travel. Everywhere. It does not matter whether 30 km or 700 km from the house. I do not get tired, even really like. I admire what happens outside the car, through the window. This changing environment. It's that every city, village is already complete different look, different styles, different architecture, different fashion. By the way, full of woods, and it calms and brings a state of relaxation.
The car is a convenient form of movement over long distances. Of course, good is the train (in the long train journey I traveled only once - to Lublin and it was good) and plane (I had no options. Yet)
As for the bus, which uses a minimum of two times per day. Do not complain. Their status is good and is comfortable. Come with the convenience it depends. My journey usually takes a one-way twenty-five minutes. I do not complain if I'm standing. However, if you give a small bus and go at six in the morning is the worst. You have a little personal space which is bad for me. Because I do not like when someone pushes me, is too close.
Leave comment
Comments
Related videos:
How Beautiful Lord You Are
My prayer to the Lord's greatness. Shepherd. Uploaded From Administration Thank You For Watching. Click on the link below to watch more videos from this channel. https://www.youtube.com/user/shephe
Germany, Austria, Tokyo, Kuala Lumpur and Singapore (Jun- Dec)
Externsteine, Obersee, Basteibrücke, Elbe, Christmas Market, Lüneburg (Germany) Salzburg, Hohensalzburg, Untersberg, Wolfgangsee, Hallstatt (Austria) Tokyo (Japan) Kuala Lumpur (Malaysia) Sp
30 Fantastic Cement And Clay Hacks For Your House By 5 Minute Crafts Zone
30 Fantastic Cement And Clay Hacks For Your House By 5-Minute Crafts Zone We love making crafts from different materials. Today you will find a collection of ideas from polymet clay and concrete. Som
Back