Church in Poland. in which the architectural style I like most churches? characteristic of the Gothic style
November 16, 2014, 2:52 pm by: natalie
Unknown
GPS location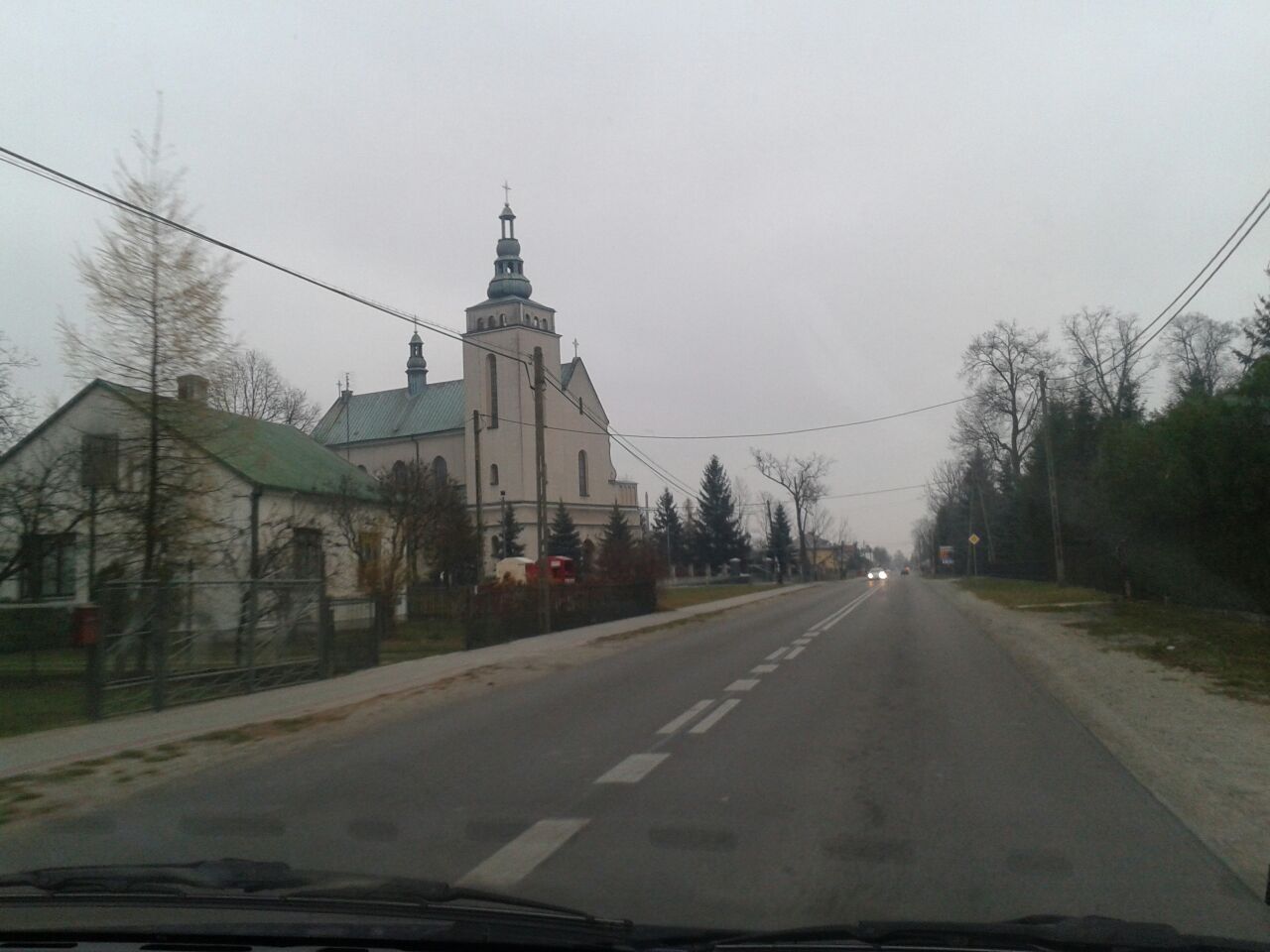 Most love the Gothic style. Maybe because it is so specific. Beautiful sharp edges, stained glass.
"Commonly used previously hewn stone, now used for bows, jambs, ribs and pillars (columns), while the primary thread wall made of large bricks (thickness approx. 10 cm, often with fingerprints) - generally nietynkowanej. The walls of the brick facade in such a way that the frame ornament sintered dark color for example. layout heads.
Building the church was an expression of religious zeal and ambition of rivalry between the cities. Dominated the mold soaring, slender - thanks to:
extract the supporting elements forming the skeleton of the building,
improving the structure of vaults (elevation of more than a semicircle, eg. in the form of a stockade)
obtaining very high stability of the aisles.
Development of design ideas resulted in the strain fields vault between the ribs of the walls and between the buttresses, which in turn reduced the thickness of the walls and enlargement of window openings. The last of these developments meant that the nave Gothic churches became less murky than their counterparts Romance.
On the basis of cross-ribbed vaults developed many variations of the floor of the lighter forms and finer divisions, such as. Starry, palm, fan, triple, crystal or network.
Decorative elements of Gothic architecture were pinnacles (also called pinnacles) with a finial on top and czołgankami (otherwise called teeth) on the edges. High windows were adorned with tracery (stone or brick elements in the form of geometric tracery, wheels or lich sections, trefoil, etc., Later - onion-curves or flame motif). Gothic rosette windows are larger than Romanesque, with richer ornamentation. Stained reach peaks of development. Enriched with subtle profiling and figural sculpture portals veiled from top Wimperg, topped finial. "- Source http://zasoby.open.agh.edu.pl/

Leave comment
Comments
~NcTMxWvB3V said at October 19, 2016, 3:17 pm :
Is that really all there is to it because that'd be flisgerbabtang.
Related videos:
Home Inspector Napa
Napa Valley Home Inspections provides the Sonoma & Napa, CA areas with property inspection services. Call our home or commercial building inspector today! Visit http://www.napavalleyhomeinspections.co
The SVN Difference - 2017
We believe in sharing fees to give incentive to a wider network of buyers. With an expansive network comes higher visibility and increased demand, resulting in a higher value for clients.
Christmas tree and the cat
Christmas time so we got our natural Christmas tree and our Michelle really loves it - especially drinking water under the tree. She was outside the house for about 2 months and we were very worr
Back