How to increase air humidity in the house? - Part Two.
February 5, 2014, 9:13 pm by: natalie
Unknown
GPS location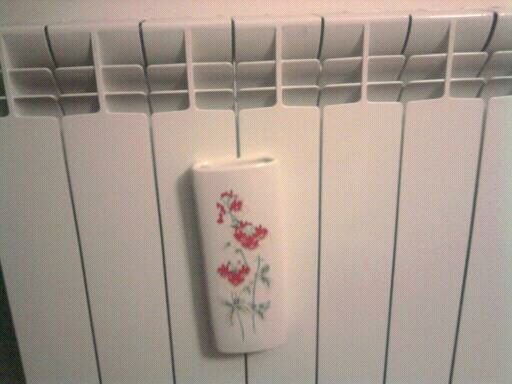 Another idea to increase the humidity in your home is what we see in the picture. I do not know the name of this in English. However, this "box" pour water, hang on a radiator and heat the water evaporates and increases the humidity. It is made of porcelain, so you have to be careful not to break. You can choose different colors and designs that would fit into the room.
Leave comment
Comments
~kRnwfPQgcRG said at October 19, 2016, 3:26 pm :
This makes evynhteirg so completely painless.
Related videos:
Drivers in UK song - Go4them - Job for drivers
This is the anthem song for all drivers tribute in United Kingdom/ Find best dream job for driver and review all kind LGV / HGV transport companies in United Kingdom. Check out this site for tran
Do You Know the Location of Pooja Room in House? (Part 1) Vastu Tips
Do You Know the Location of Pooja Room in House ? A very important point that is to be noted as told by Dr Puneet Chawla is about temple in your place. He beautifully explains, the right direction an
The War of the Worlds (1953) - Movie Trailer
The War of the Worlds is a 1953 American Technicolor science fiction film drama from Paramount Pictures, produced by George Pal, directed by Byron Haskin, and starring Gene Barry and Ann Robinson.
Back