Colorofon C-333C, So how to make a party at home
January 6, 2014, 4:16 pm by: adriano
Unknown
GPS location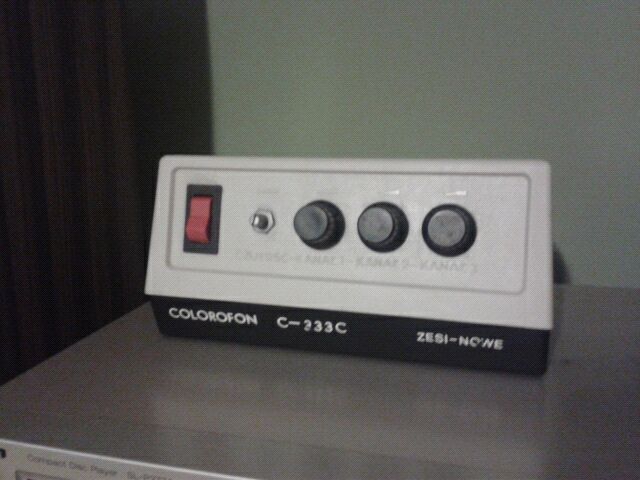 COLOROFON C-333C - a device for the presentation of the effects of light flashing in time with the music.
Separate the headlamps of color filters are controlled by a common controller that turns
adequate light in the presence of certain sounds. Three potentiometers are used to adjust the individual
color, common to all four colors to adjust the incoming signal.

For maximum convenience, power switch placed on the front panel, as well as all regulations.
Leave comment
Comments
~user said at January 9, 2014, 7:05 pm :
Old good times! 80's and 90's years!
Related videos:
How to draw a cat - easy tutorial for beginners
Toady I will try to draw portait of Michelle. See how it ends and put a comment if you like it. How my cat ate the drawing pen and more funny stuff in today's update from BB Walker. If you l
Windows Live Movie Maker Add Video
Music: http://www.purple-planet.com In this tutorial Tutordidi will teach you how to add video to movie maker/windows live movie maker. --------------------------------------------------------------
How to flight quadcopter - Syma X8C
Today MaŠkowski presents how to pilot Syma X8C drone. Drone operation for beginners - Chinesse drona Syma X8c Features with Xiaomi Yi Sport camera Footage.
Back