What is the best historical novel? - my opinion
January 6, 2014, 5:50 pm by: natalie
Unknown
GPS location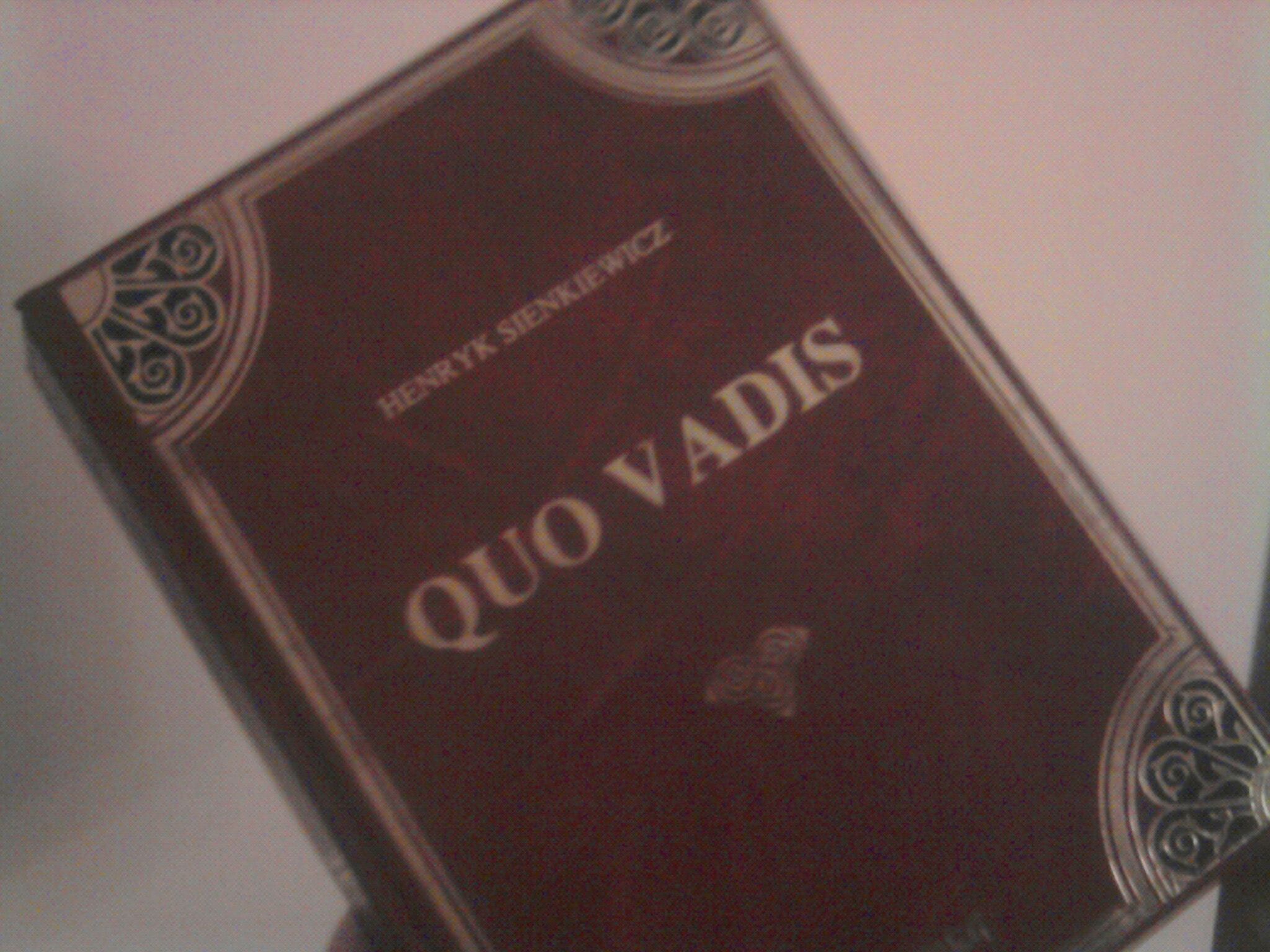 To include the historical novel Quo Vadis. By Henryk Sienkiewicz. The theme of the novel is the persecution of early Christians in the time of Caesar Nerona. This book won the Nobel Prize in 1905.
Okay, okay ... let's be honest. I read this book for the competition and it is boring. Not interested in me. Sorry, but I prefer the other action in the books.
Leave comment
Comments
Related videos:
The SVN Difference - 2017
We believe in sharing fees to give incentive to a wider network of buyers. With an expansive network comes higher visibility and increased demand, resulting in a higher value for clients.
Chasing the storm - storm riders - episode 1
This is the first episode of the brave group called Strom Riders that are driving in the hurricanes , tornades, storms and earthquakes with their cars.Stay tuned for next episode - coming soon
Christmas tree and the cat
Christmas time so we got our natural Christmas tree and our Michelle really loves it - especially drinking water under the tree. She was outside the house for about 2 months and we were very worr
Animals Can Be Sweet - Best Funny Compilation!
Little cat plays with bricks for children. The most famous kitten in the world little sweet kitten plays in her new house. Vote for us: http://video.taplic.com/tag,cat
Back