Lana Del Rey - amazing artist, beautiful songs and music videos, as well as the West Coast.
May 3, 2014, 10:41 am by: natalie
Unknown
GPS location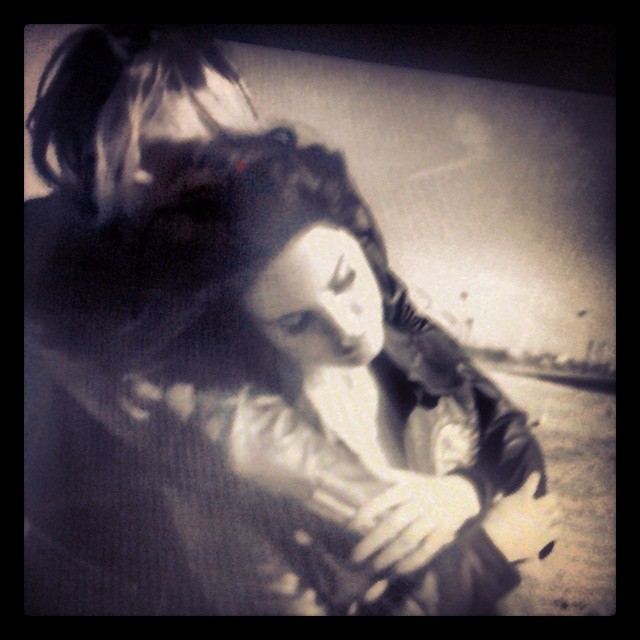 American indie pop singer Lana Del Rey from day to day it becomes more and more famous ! Actually this is Elizabeth Woolridge Grant , a native of New York , acting under the pseudonym before Lizzy Grant.
Everyone must have heard at least one song Lana , at least the most famous ! On vacation in 2012, everyone was humming under his breath, " Summertime Sadness" . Beautiful words and melody , which easily comes to mind ! Lizzy made ​​her debut song Video Games , whose music video Vintage was something amazing . She seemed all so different , distinctive . There is a simple singer , is not something robionym the audience , there is a commercial star . It has its own style , its a great voice , whose words can not describe.
Lana has a fan base around the world , her concerts are unique ! He has a great relationship with their fans , hugs them , they do a photo together . This relationship can be seen even at the same concerts.
January 27, 2012 he left her album Born To Die , which immediately became a hit !
" National Anthem ", " Dark Paradise ", " Blue Jeans " and many other songs that after such a long time to not get bored !
In Poland, 13 November 2012 , he was released a mini-album Paradise . The most famous piece of Paradise Ride , which impresses with its perfection and the voice of Lana . Sam video is perfection , like all of her work . Despite this, one of the songs Lizzy been controversial because of the text Cola .
Lana Del Rey has not ceased to his amazing work and created a short film entitled Tropico . It contains three songs " Gods & Monsters ", " Body Electric " and " Bel Air" . Each track is three other music videos, three other story. In one of them we meet Jesus and Marilyn Monroe ! Throughout the Tropcio Lanie accompanied by Shaun Ross , a model of albinism .
Daughter of Rob Grant began in 2014 with great enthusiasm ! She recorded the song " Once upon a dream" for the film " Bewitched." Work on a single proposed her ... Angelina Jolie !
Recently, she also worked on a new album Ultraviolence , which is rumored to come out in May ! However, the first song from the album is already available for several days!
Lana is back in a big way , " West Coast" has an amazing atmosphere and is very sensual ! With each of her hearing this , you can fall in love again ...
West Coast raises youtube already is in the trends on twitter, and YouTube in addition to conquer the charts all over the world! In Poland it is already the first place!
Recent performances Lana is considered to be something wonderful! Billboard rated her last appearance (in order of best) 4 of 182 performances at Coachella!
Lizzy impresses with its awesomeness, we can from day to day to see how developing yourself and your talent.
Leave comment
Comments
Related videos:
How Beautiful Lord You Are
My prayer to the Lord's greatness. Shepherd. Uploaded From Administration Thank You For Watching. Click on the link below to watch more videos from this channel. https://www.youtube.com/user/shephe
Germany, Austria, Tokyo, Kuala Lumpur and Singapore (Jun- Dec)
Externsteine, Obersee, Basteibrücke, Elbe, Christmas Market, Lüneburg (Germany) Salzburg, Hohensalzburg, Untersberg, Wolfgangsee, Hallstatt (Austria) Tokyo (Japan) Kuala Lumpur (Malaysia) Sp
Patinda - dumb girl
this is my first original song, dumb girl! a "dumb girl" girl is a fictional character that i created and decided to write a song about it. lyric: I spent most of my day Sitting, lay, playing
Back