KFC vs McDonald - what is my choice? How often do you eat fast food?
November 7, 2014, 8:27 pm by: natalie
Unknown
GPS location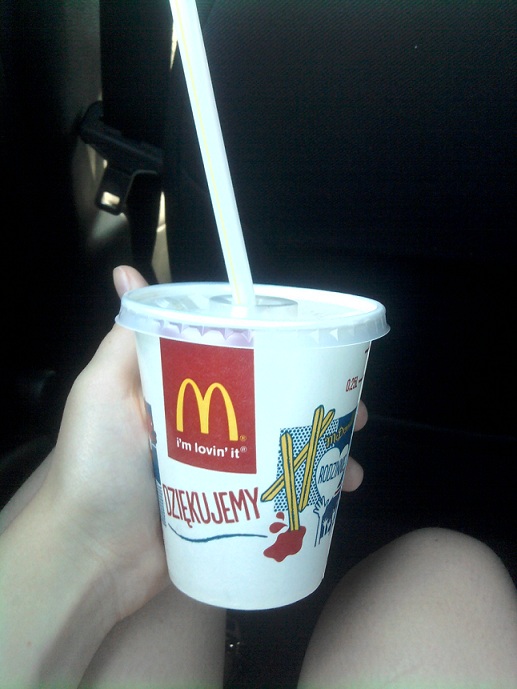 I prefer McDonald. In total, all the food there was delicious.
But how often we should eat such things? Personally, the last time I was at McDonald's at the end of August. But this time I went to town on junk food casseroles, fries, etc.
We should often eat such things. It harms our health. Last time I ate something like a week ago and it was the fries. However, I think that you can not afford such things when come a little to actively spend time, and even more so when you have stress - because the stress to burn calories.
Leave comment
Comments
Related videos:
TIREI O APARELHO! Finalmente chegou o grande dia - HORA DA MARI
Tirei o aparelho! finalmente chegou o grande dia - hora da mari Sigam o Instagram da Lexus Odontologia @lexusodontologia #aparelho #tireioaparelho #horadamari https://www.youtube.com/watch?
This Is What Happens If You PUSH Start-Stop WHILE Driving (in a brand new BMW car...) Don't Do It!!!
This Is What Happens If You PUSH /PRESS Start-Stop Engine Button WHILE Driving (in a brand new BMW car...) Have you ever had the urge to try and click the start-stop engine button while driving on th
How to Paint the Mandalorian! (time-lapse)
In the previous video, F.A.'s vlog is his Baby Yoda Time Lapse Painting! This time he ups his game and paints with acrylics The Mandalorian himself, with Baby Yoda tagging along! Enjoy this time-lapse
Time-Lapse Painting [Sonic the Hedgehog]
Enjoy this short time-lapse painting video of Sonic the Hedgehog where artist F.A. Chekki uses acrylic paints and touches up with oils! Sonic the Hedgehog mania in 2020 is definitely heating up! Comme
Back