The recipe for spaghetti with mushrooms
March 10, 2014, 6:13 pm by: natalie
Unknown
GPS location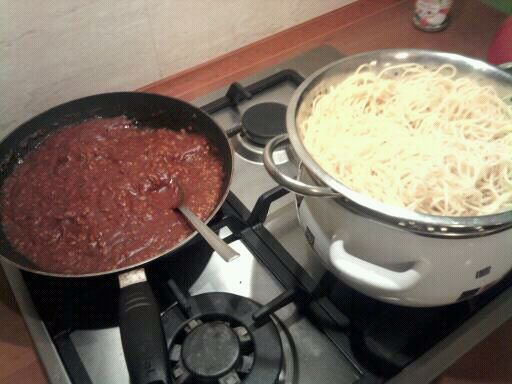 Spaghetti
Ingredients
- 0,5kg mushrooms
- One packet SPAGHETTI noodles
- Pinch of salt
- Pinch of pepper
- some herbs
- some butter
- spaghetti sauce
- 50 dag cheese
Recipe
First, wash the mushrooms, peel them
and cut into slices. Grate the cheese.
Next boil the paste-noodles for 8
minutes, and put the mushrooms in a
hot pan with dissolved butter. When
the pasta id ready, add it to the
mushrooms, then add sauce. Mix
everything together.
Finally, add pepper, salt and herbs to
taste.After mixing everything, you
remove the dish on a plate and
sprinkled with cheese.
Bon Appetit!
Leave comment
Comments
Related videos:
What is the Reason With Vastu for Delay in Marriage of Your Children?
Vastu for Delayed Marriage Vastu for marriage: Are you tense because of the delay in marriage of your beloved one. Get vaastu remedy to solve out this problem. Watch this video and eradicate all
35 Smart Kitchen Tricks You Didn't Know Before By 5-Minute Crafts Zone
35 Smart Kitchen Tricks You Didn't Know Before By 5-Minute Crafts Zone USEFUL KITCHEN TRICKS THAT WILL SAVE YOU HOURS MUST-KNOW HACKS FOR YOUR Kitchen Subscribe To My Channel https://www.youtube.c
Top 10 People With Incredible Abilities | 10 Real-life Superheroes
Top 10 People With Incredible Abilities | 10 Real-life Superheroes Everyone has a talent, but some people have real superpowers. No one, or almost no one, can do what they do, and sometimes it is rea
Back