Feeding birds in winter. How to help birds survive the winter?
January 19, 2014, 10:44 am by: natalie
Unknown
GPS location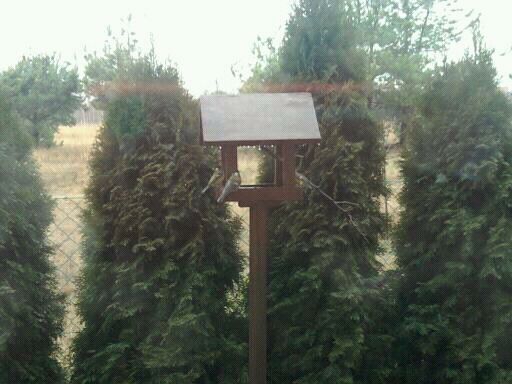 As every year, every winter my dad puts the feeder. Small, burgundy feeder. It is attached to the branch to the birds can sit on it. The feeder every day is a lot of food, so arriving birds do not have to worry about running out of food to someone. Feeding birds in winter is very important! Birds like people need food. If we can let's put the feeder at home in the yard and feeding the birds.
Leave comment
Comments
~1TVw5b019mPU said at June 28, 2016, 3:56 am :
The extsepire shines through. Thanks for taking the time to answer.
Related videos:
Choose the Best Swimming Pool Tiles for You!-Pool Doctor of the Palm Beaches-561-203-0270
Swimming pool tiles are used both in the pool and on the deck. Features of swimming pool tiles includes color and design, use location, and durability. They come in a variety of color and types
Atlantic Puffin
The Atlantic Puffin is the only puffin that is found in the Atlantic ocean. The other two puffin species, the Tufted Puffin and the Horned Puffin, are found in the North Pacific Ocean. Puffins are ama
How to remove moss from paving - garden tips
How to clean the pavement from the green moss ? Useful device to clean the concrete & brick and sett.
How To Link To A Time In A YouTube Video Tips and Tricks
If you like this video pls like it and subscribe to channel! It is important to us! Thank you! In this video we show you How to How To Link To A Time In A YouTube Video FB: https://www.facebook.
How to Auto Add YouTube Video to Playlist Tips and Tricks
If you like this video pls like it and subscribe to channel! It is important to us! Thank you! In this video we show you How to How to Auto Add YouTube Video to Playlist FB: https://www.facebook
Back