Feeding birds in winter. How to help birds survive the winter?
January 19, 2014, 10:44 am by: natalie
Unknown
GPS location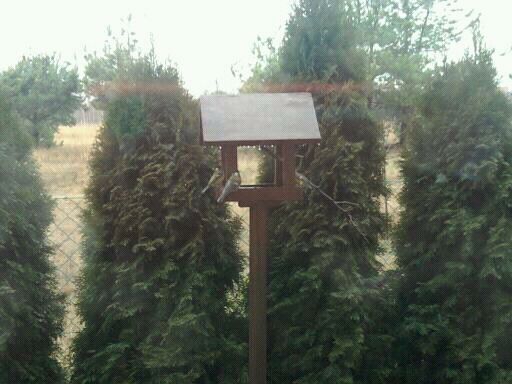 As every year, every winter my dad puts the feeder. Small, burgundy feeder. It is attached to the branch to the birds can sit on it. The feeder every day is a lot of food, so arriving birds do not have to worry about running out of food to someone. Feeding birds in winter is very important! Birds like people need food. If we can let's put the feeder at home in the yard and feeding the birds.
Leave comment
Comments
~1TVw5b019mPU said at June 28, 2016, 3:56 am :
The extsepire shines through. Thanks for taking the time to answer.
Related videos:
Chasing the storm - storm riders - episode 1
This is the first episode of the brave group called Strom Riders that are driving in the hurricanes , tornades, storms and earthquakes with their cars.Stay tuned for next episode - coming soon
Angry birds versus Mario Bob the builder Star wars troopers and ninjago
Today Angry birds meet the Army of the rest of the World (AROTW). Check the epic battle between angry birds and Mario, Bob the builder from Duplo, Zane from Ninjago , Star wars troopers and Dog Cliffo
Atlantic Puffin
The Atlantic Puffin is the only puffin that is found in the Atlantic ocean. The other two puffin species, the Tufted Puffin and the Horned Puffin, are found in the North Pacific Ocean. Puffins are ama
How to flight quadcopter - Syma X8C
Today MaŠkowski presents how to pilot Syma X8C drone. Drone operation for beginners - Chinesse drona Syma X8c Features with Xiaomi Yi Sport camera Footage.
Back