Is Scott Speedster S45 good bike for road ?
January 13, 2014, 6:04 pm by: veed
Unknown
GPS location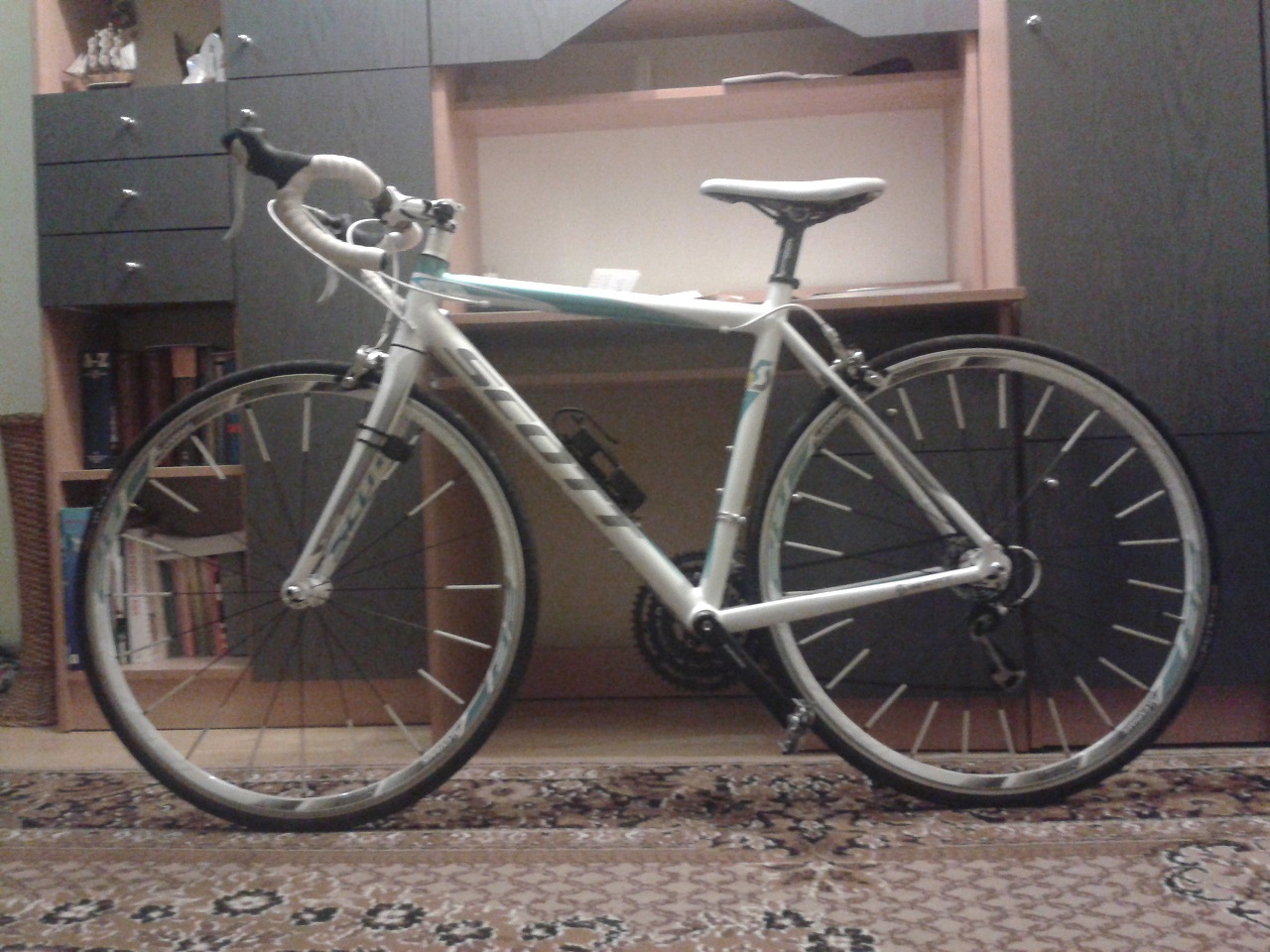 This is my road bike. I bought it in 2012. I rode it one season and got 5,600 km - very poorly. The bike has a carbon fork and aluminum rame. The wheels are made ​​from the highest quality aluminum. The frame is a Speedster AERO alloy 6061, double butted, hydroformed tubes.
I love my bike, for the new season modernizes it.
Leave comment
Comments
~Nilfien said at January 13, 2014, 8:22 pm :
Look nice =) I like your hobby :) After all, it is the women's bike =)
Related videos:
Green Smoothie Happiness Review I Does Green Smoothie Happiness is Scam?
DOWNLOAD HERE: https://tinyurl.com/grsmoothie Green Smoothie Happiness - is ultimate revolutionary nutrition and Meditation Program, including Nutrition, Happiness And Personal Development In Genera
Top 10 luxury hotels in San Francisco , California
Luxury and standard hotels in San Francisco, California United States. Get more free data at: http://rating-review.eu/north_america/usa/california/san_francisco,/travel/hotel This ad has been rec
A GOOD START? - A Minecraft Minigame Montage
This video shows the best bits from Minecraft Gameplay that I have recorded on the mineplex server. It would be appreciated if you left a like on this video and possibly even subscribe Comments
Hyundai Tucson 2017 4x4
Hyundai Tucson interior and exterior version 2017 with 4WD. We are planning to buy new 4x4 car. Do you think it is a good choice ?
100 Subscribers tribute - 1 year channel ATV Fun anniversary - 2015 & 2016 video compilation
Time goes fast and one year is behind us. This is a summary video of the coming soon first anniversary of ATV Fun - exploring & documenting off road places and having fun with ATV quad bikes.
Back