Gamo whisper IGT - test on the fresh air.
May 3, 2012, 1:18 pm by: lukke
click here to show
GPS location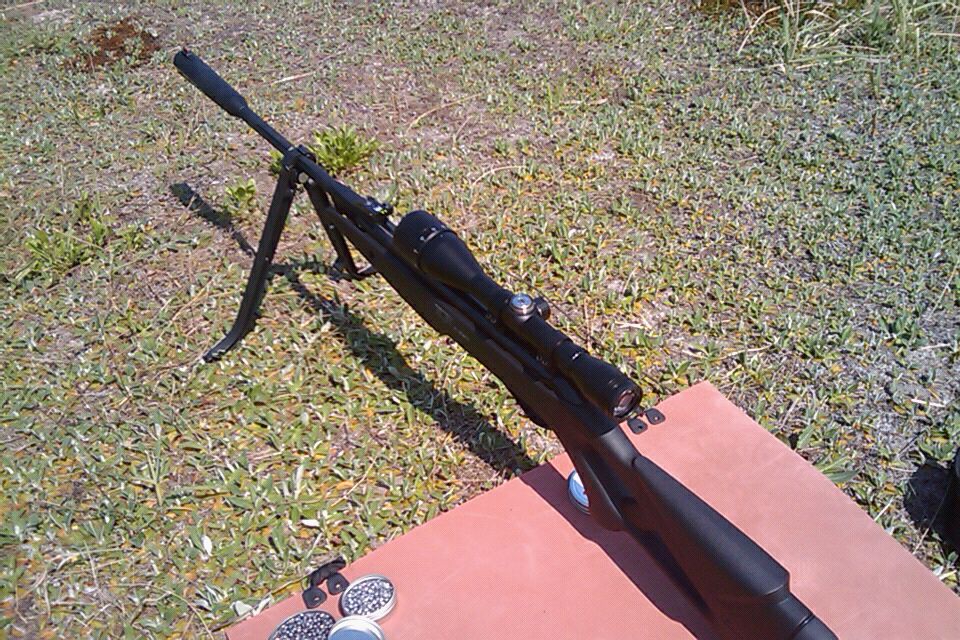 This is my airgun:

IGT abbreviation means the use of air rifles Inert Gas Technology system, the gas spring assembly replaces the traditional spring. For a shooter, this means above all:

- Increasing the precision of the shot by reducing recoil and vibration
- No decrease in velocity as the consumption
- Mute the entire team of mechanisms

Windbreaker with IGT system is the power, accuracy and convenience of shooting the same over years of use!

The barrel has a plastic housing that protects the barrel right in front of external factors such as weather or mechanical damage. Completed a sensational barrel silencer wyciszaj±cym a shot by 52% compared with conventional airguns are not equipped with a silencer.

Aiming is done by using optical and mechanical instruments and fly a fully adjustable sight or with an optical sight mounted on the mounting rail milled.


Specifications:
Length: 1170 mm
Weight: 3 kg
Caliber: 4.5 mm
Speed: 305 m / s
Manufacturer: Gamo, Spain
Leave comment
Comments
~user said at March 11, 2017, 11:02 am :
GOOD
~the_air_guner said at January 8, 2014, 7:34 pm :
This is how we do it!
Related videos:
ILAMED Student Testimonial for Online Cosmetology Batch in #lockdown period
The courses here are designed as the perfect amalgamation of clinical practice and exploration of aesthetic medical facets. This enhances your practice regardless of medical specialty. ILAMED embodie
Gamo Whisper IGT review
What is gas spring ? Is Gas spring good in Airgun rifle ? How to shoot with .177 airgun rifle ? What is IGT from Gamo ? What is Inert Gas Technology (IGT) in airguns ? Shooting metal cans on 30
PROF. CHOI, INTERNATIONAL STAR OF PLASMA MEDICINE WAS LIVE !
The courses here are designed as the perfect amalgamation of clinical practice and exploration of aesthetic medical facets. This enhances your practice regardless of medical specialty. ILAMED embodie
Hello guys, hope you all doing good in these days.We both are love each other, fight with each other. My sister is my strength and I think same with her. And I know all siblings relationship are same
Back