Rome next to France? Coliseum next to the Eiffel Tower? - Souvenirs of the trip.
February 21, 2014, 7:37 pm by: natalie
Unknown
GPS location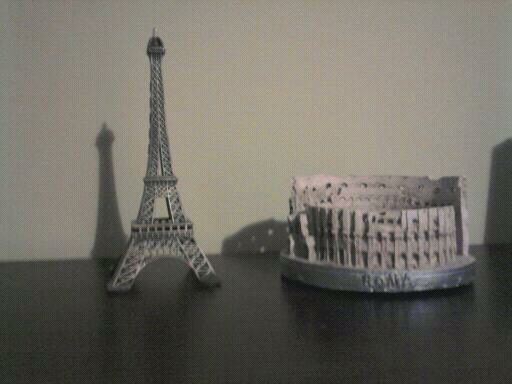 Beautiful Coliseum is not it? Who does not dream to stand beside the great Colosseum and sink in dreams how beautiful Rome. Imagine those old times, what happened here hundreds of years ago. Magic. And next to the Eiffel Tower. Stand next to the tower and sink in the thought of Paris and the local culture, cuisine and traditions. What if these two wonderful buildings will stand next to each other. You say that it is not possible! And I'll tell you that it is possible! Such magic give souvenirs!
Leave comment
Comments
~1QccP3lyZDW said at June 28, 2016, 8:19 am :
Ya learn soenmhitg new everyday. It's true I guess!
Related videos:
Little cat wants to enter the house
Kitten with Pleading minka on the home terrace in the garden really wants to enter inside the house.
How to draw a cat - easy tutorial for beginners
Toady I will try to draw portait of Michelle. See how it ends and put a comment if you like it. How my cat ate the drawing pen and more funny stuff in today's update from BB Walker. If you l
The SVN Difference - 2017
We believe in sharing fees to give incentive to a wider network of buyers. With an expansive network comes higher visibility and increased demand, resulting in a higher value for clients.
Back