Hyundai i30 2017 comfort
April 5, 2017, 4:17 pm by: uja
Unknown
GPS location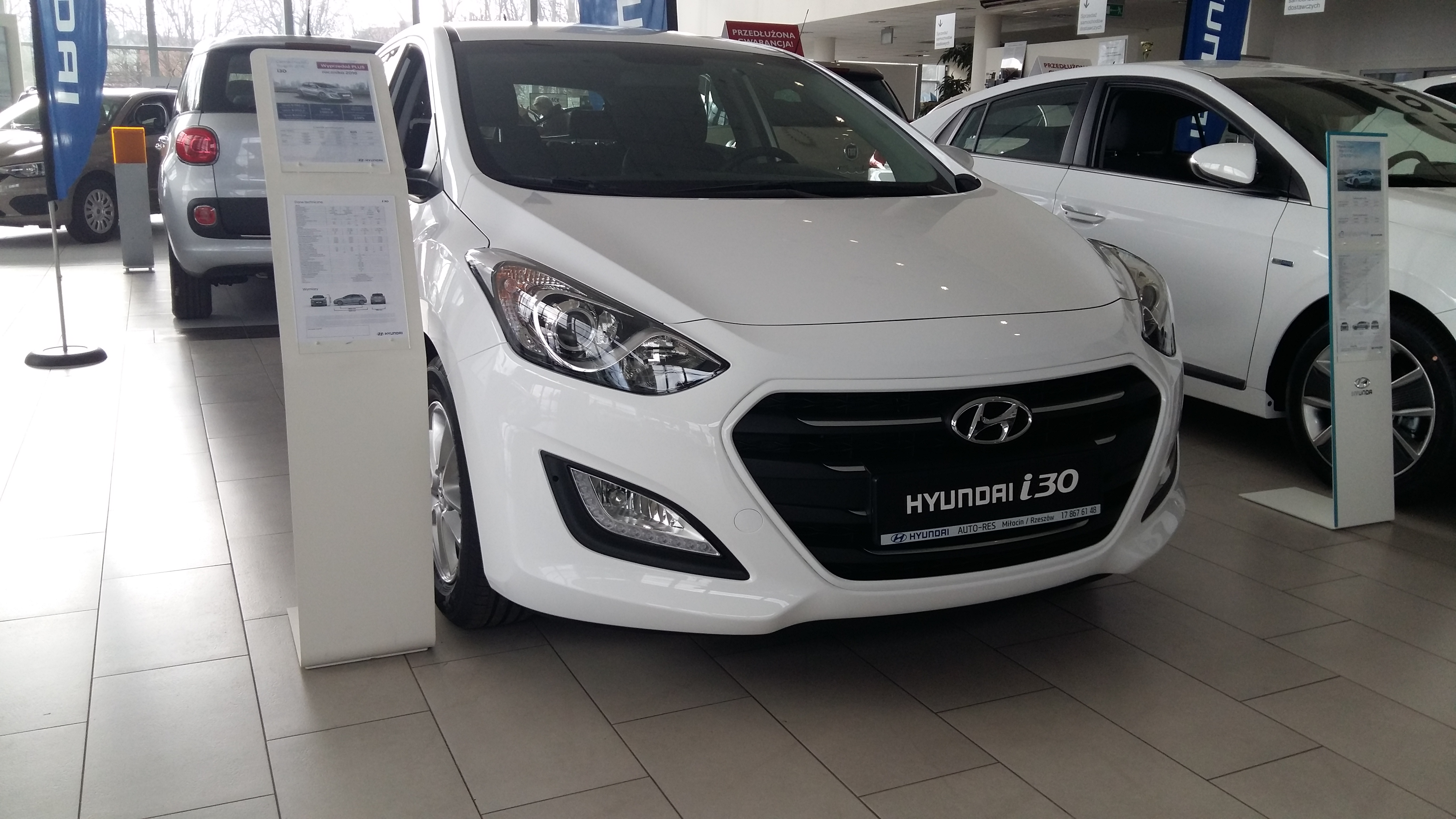 This is hyundai i30 .
136 hp
Diesel engine 1.6 CRDi
torque134 Nm
Turbocharged diesel engine with impressive torque is available in 3 different versions. The strongest delivers 136 hp, another: 110, and for the most economical drivers is a 95 hp. All three are available with a 6-speed manual transmission.
Highest driving comfort

The multi-link suspension on the rear allows for extremely precise imbalance and excellent traction during all maneuvers.
In addition, the steel with increased rigidity used in the design of the car, makes the driving sure
And precise. See what excites the i30
Timeless design

I30 New Generation is a reflection of a new, future-oriented Hyundai car design philosophy. The precisely shaped silhouette, the expressive line of the bodywork and the decisive details make for a car of extraordinary elegance.

Leave comment
Comments
~H5rv4L8Id7 said at May 7, 2017, 4:21 pm :
I absolutely love this idea!My dog rarely ever goes out to socialize with others. Due to my schedule, I can only walk her at times when nobody else is up or active. So, sh#;7821e&s definitely active!I want her to socialize with others though.My chihuahua is too weird for her x)
Related videos:
Hyundai Tucson 2017 4x4
Hyundai Tucson interior and exterior version 2017 with 4WD. We are planning to buy new 4x4 car. Do you think it is a good choice ?
What will happen in 2017 and 2018 - possible scenarios
The prophecy for the 2017 year and upcoming global events. Geopolitical situation analyses & possible scenarios
Winter fun on the snow - happy new year 2017
Best wishes from ATV Fun to all of you in upcoming 2017 year. Today we got nice winter day so I decided to go for a ride with my ATV for the first time in 2017 year and do some drifting. More
Back